Description
Capture. Create. Connect.
Powerful Screen Record
for Clear Communication
Included with your purchase:
One Camtasia 2022 license + first year of Maintenance
Compatible with Windows and MacOS
Access to English, French, German, Chinese, Japanese, Spanish and Portuguese language versions of Camtasia
Benefits of Camtasia Maintenance (optional renewal at $50.00/yr)
FREE Upgrade to the next version of Camtasia (a $300 value)
Phone, chat and email support
Access to Camtasia Certification with 20+ videos of exclusive how-tos and training
Volume discount when you purchase 5 or more licenses
Camtasia vs. Adobe Premiere Pro?
Reviewers also preferred doing business with Camtasia overall. When comparing the quality of ongoing product support, reviewers felt that Camtasia is the preferred option.
Is your team wasting valuable time and energy?
The Old Way
Too many meetings, wordy emails, tiring video calls, and confusing explanations.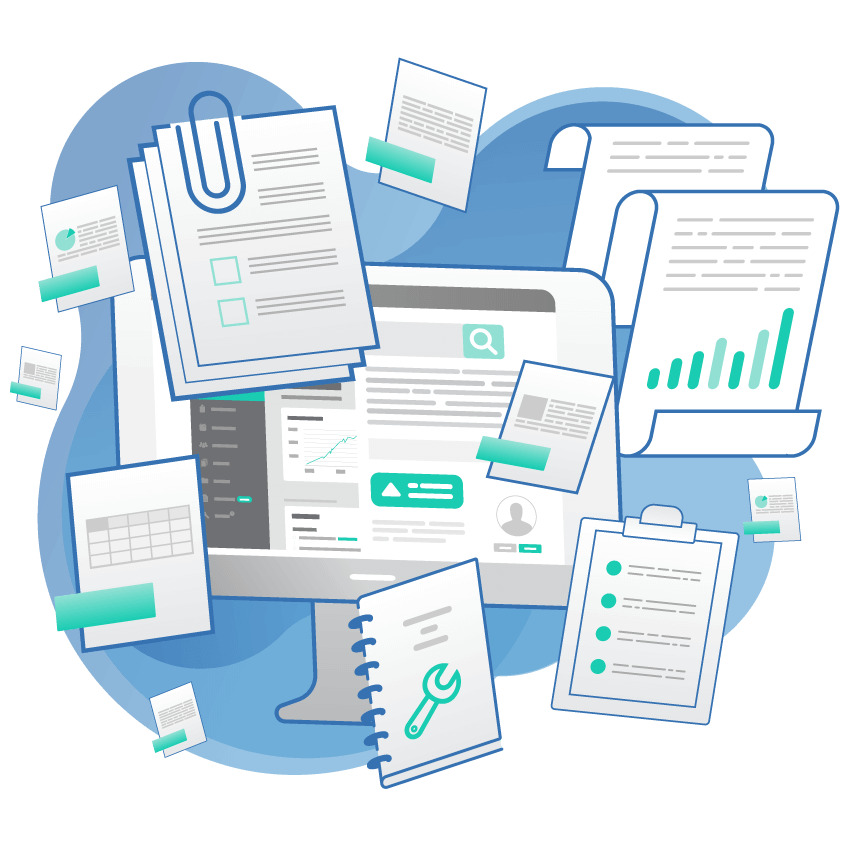 The Better Way
Use images and videos to share ideas, give feedback, and communicate more effectively. 
How it works
Capture your computer screen and quickly share information with visuals that are easy to understand.
Capture your screen
Show customers and coworkers how to do something with screenshots and videos.
Add additional context
Mark up your screenshots, trim your video, or use a template to create visual instructions and guides.
Share as an image, video, or GIF
Send media directly to popular apps, platforms, and cloud drives. Keep an editable copy for yourself.
---
Camtasia System Requirements
Microsoft Windows 10 (64-bit) 1909 version or later (Recommended: Microsoft Windows 10 (64-bit) 2004 version or later)
Intel® 6th Gen or newer CPU – or AMD Ryzen™ 1000 Series or newer CPU (Recommended: Intel® 10th Gen or newer CPU – or AMD Ryzen™ 3000 Series / Threadripper 2000 series or newer CPU)
8 GB RAM minimum (Recommended: 16 GB RAM or more)
4 GB of available disk space (Recommended: SSD with 4GB of available disk space)
Display dimensions of 1366 x 768 or greater (Recommended 1920 x 1080 or greater)
Microsoft .NET 4.7.2 or later (included), WebView2 Runtime (included), Microsoft Visual C++ 2019 Redistributable (included), Windows N requires the MediaFeature pack for Windows N. (Recommended: Microsoft .NET 4.7.2 or later (included), WebView2 Runtime (included), Microsoft Visual C++ 2019 Redistributable (included), Windows N requires the MediaFeature pack for Windows N.)
Recommended: Dedicated NVIDIA GeForce 10 series or newer video card
Internal microphone (Recommended: USB or other external microphone for voice recording)
Internet connection and a TechSmith account are required for the trial and some additional connected features
Feature-Specific recommendations (Windows)
Powerpoint Import and Camtasia Add-in for PowerPoint require PowerPoint 2016, 2019 or later
Playback using the Smart Player is supported on Internet Explorer 11+, Microsoft Edge, latest version for Chrome, Firefox, and Safari, iOS 11+ (Safari), Android 5+
Camtasia System Requirements (Mac)
macOS 10.15 (Recommended: macOS 12.0 or later)
Intel® Core™ i5 Processor with 4 CPU Cores; or gen 1 M1 SoC (Recommended: 2.4 Ghz Intel® Core™ i5 Processor with 4 CPU Cores or better; gen 1 M1 Pro / Pro Max SoC)
8GB of RAM (Recommended: 16GB of RAM or greater)
4GB of available disk space (Recommended: SSD with 4GB of available disk space)
Internal microphone (Recommended: USB or other external microphone for voice recording)
Powerpoint Import requires PowerPoint 2016, 2019 or later for Mac, Playback using the Smart Player is supported on Internet Explorer 11+, Microsoft Edge, latest version for Chrome, Firefox, and Safari, iOS 11 or later, Android 5 or later
Internet connection and a TechSmith account are required for the trial and some additional connected features